Back

Argyreia nervosa
[A]
' Madagascar Baby Woodrose, Silver Morning Glory '
[ Convolvulaceae ] [ India ]
The seeds of Argyreia nervosa are used ethnobotanically in the Pacific Islands by certain high priests to induce communication with the spiritual world. Our seeds are guaranteed organic and untreated with chemicals. The plant is a vine with beautiful silver and green leaves and with very nice purple and white bell-shaped flowers.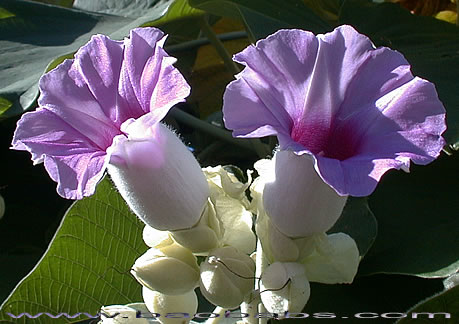 Seeds (5) : 2.6 €

Seeds (100) : 28.6 €

Seeds (1000) : 143 €

Plant 25-30cm : 19.5 €



Habitat


zone 9b = Winter minimum temperature -4°C to -1°C (25°F à 30°F)

Substrate

Temperature during winter

Lighting

Watering during automn-winter

Watering during hot season

Fertilizer during growth

Pruning

Repotting


1 soil + 2 humus


Indoor during winter temperature min. 17°C


Sunny


Rarely ( when the substrate is dry )


Regularly but without excess, and especialy during summer


Regularly but with spacing

Repot every year if possible

Archives in UK-US

Your comments concerning Argyreia nervosa are welcome!
So, if you have experiences to share with other amateurs over the World, please write a comment concerning:

Back to List


LE JARDIN NATUREL
Saint Leu - Reunion
Copyright © Le Jardin Naturel